ZTE is a leading manufacturer of modems. They manufacture the modems impaneled with various network carriers like AT&T and many more. This makes it too obvious that the Mifi ZTE works with that network only. So what if you stop liking the services provided by that network carrier? You change it. Yes, with UnlockNinja you get a swift and easy way to unlock ZTE hotspot and unlock ZTE Mifi. SO, once unlocked you have a plethora of network carriers plans to choose from depending on your requirements. In this segment will give you all the necessary details required to unlock ZTE hotspot or Unlock ZTE Mifi.
How to get ZTE Hotspot unlock code
Once you made your mind to unlock ZTE hotspot or unlock ZTE Mifi, you should be aware of the things and information required to get the desired unlock code. Fret not, we will tell you everything related to how to get the ZTE Hotspot unlock code.
To unlock ZTE hotspot or ZTE Mifi you should have your IMEI number handy. What's IMEI? IMEI(International Mobile Equipment Identity) is a 15 -17 digit code that uniquely identifies mobile phone sets and modems. The IMEI code can enable a GSM or UMTS network to prevent the misplaced or stolen phones or modems to be misused or from initiating calls. This IMEI number also helps in getting the unlock code for you. This IMEI code has the ability to scan everything about your phone or modem. Be it the time, place and date of purchase of your device or if your device has a history of any robbed or stolen or if your device has ever been on the black-listed list and many more things.
How to get the IMEI number? For a ZTE modem, the IMEI number can be found either under the SIM tray or at the body of the modem or the box in which the modem was packed.
So, talking about to unlock ZTE hotspot or to unlock ZTE Mifi, with the help of the IMEI number and ZTE MiFi unlock code calculator one can get its unlock code. We at UnlockNinja, with the help of the IMEI number, will register your device as an unlocked device and get the unlock code in return.
Follow these steps to get the unlock code for ZTE hotspot
Select your Modem's manufacturer and it's model name/number.
Select the country where the modem is being locked.
Select your current network carrier.
Share a valid e-mail ID of yours
Make the required payments according to your opted services. We support payments from PayPal, and all the cards from MasterCard, Visa, American Express and Discover
Now, share the IMEI number with us in lieu of which our service provider will send the unlock code to you.
Following these steps, you can get unlock code for any network locked ZTE modem
How to unlock ZTE hotspot with the unlock code.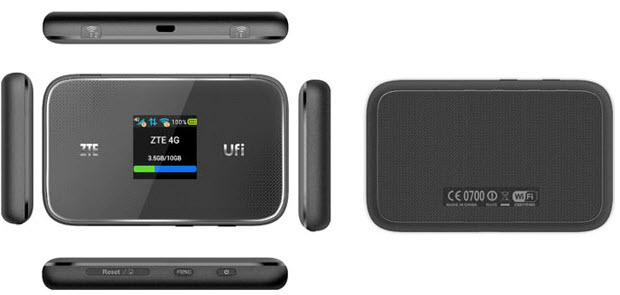 How to use this unlock code to either unlock ZTE hotspot or to unlock ZTE MiFi or to unlock ZTE AT&T mobile Hotspot or to unlock ZTE mobile hotspot or any other ZTE modem.
Kindly follow these steps  to unlock ZTE Hotspot or to unlock ZTE MiFi 
Connect your modem to your PC using a USB cable.
Insert another SIM to your modem which SHOULD NOT BE of your current network carrier.
Download all the drivers in case you haven't done yet.
Just copy and paste this sequence in new tab 192.168.0.1 or 192.168.1.1
check an option that requests to enter a network code follow that
A prompt message will appear now asking for a network unlock code
Enter the code provided by us on your Mail ID (use the NCK code if multiple codes arrive)
Your device is now unlocked to be used with any network.
Benefits to unlock ZTE hotspot with UnlockNinja
Let's not brag about us being the only one. There are many third party service providers in the world providing the same services as ours. But what makes us different, keep reading guys!!!
At unlockNinja you don't need to make any efforts to get the unlock code to unlock ZTE Hotspot or to unlock ZTE MiFi.
We have 24*7 service for our prestigious customers to get the unlock code to unlock ZTE hotspot or to unlock ZTE MiFi or to unlock ZTE AT&T mobile hotspot
In any case, we are unable to provide the apt unlock code according to your requirement, we have a 100% refund policy.
Our rates for the services are way too less as compared to our other