When a mobile handset is locked, it means that it will work solely with the provider from which you purchased the handset. If your mobile handset is locked and you wish to reverse it, you will have to get in touch with network carriers to unlock phone by using the IMEI number of the phone.
In case you are not sure if your phone is locked, there is a simple way to find that out- Insert a SIM card into the sim slot, a SIM card from a different carrier, of course. After doing so, if you the name or symbol of the network does not appear on your phone, it is safe to assume that your handset is exclusively locked to a specific network carrier. Now that you have found out that your handset is indeed not an unlock phone, you can initiate the process to unwind the commitment, that is, if you wish to. But before you initiate the process to unlock the phone, you will have to retrieve and check IMEI number of your device.
IMEI stands for International Mobile, which serves as a unique identification code that identifies a device on mobile networks. It consists of 15 digits and assigned to all GSM phones.
The IMEI number also comes in handy when you lose your handset or when you have lost it. It, of course, does not magically bring your phone back but it can help you track down your phone. Your carrier will be capable of blacklisting with IMEI number while being armed with the capability to contact other carriers at the same time. Doing so will disable your lost phone from making or receiving any phone calls or even connect online. It will completely inhibit your phone from working even with a brand new SIM. The IMEI number can also reveal other details regarding your phone, such as its brand, model, specifications, year of release, etc. Now that you know the significance of an IMEI number, we shall tell you all that you need to know to extract this unique code for your phone.
If you are using android phones, follow these steps to track down and check IMEI number-
Go to 'settings' on your phone.

Scroll down to 'system'.

And then tap on 'status' and click on EMEI. You will get the IMEI number for your phone.

Or Just Type *#06#
In the case of a stolen or lost phone; do the following-
Log in to the Gmail account that is connected to your lost or stolen phone.

Go to your Gmail account section.

Then click on 'Personal Information and Privacy'.

Scroll down to 'Google Dashboard' and navigate to the Android section where you will find all the devices connected to your Gmail account.

The IMEI number will be provided in the section mentioned above.
There are a plethora of websites that will help unlock your devices with the aid of an IMEI number, Unlock/Ninja being one of them. You can easily unlock Samsung phones from this website. Unlock Ninja provides one of the safest, fastest and easiest ways to unlock Samsung phones and a string od other phone brands. The process is also completely legal. Follow these steps to unlock code generation:
Hop on to www.unlockninja.com. You shall find three drops down menus on its home page.

From the first drop-down menu, select the brand of your phone, in this case, Samsung.

From the second drop-down menu, select model.

Then click on 'unlock now', after which you will land on a second page with another set of the drop-down menu.

Click on 'Select Country', choosing the country and network where your phone was locked.

Proceed to 'select network' and enter the required details.

And then enter your email.

After that, click on the pop-up button 'unlock now'.

You then need to review your order summary, which consists of details such as the delivery time.

Click on the 'Pay Now' button. Fill your payment details in the form.

Once you are done with your payment, you will be asked to provide your IMEI number.

Enter your IMEI number, and you will receive an email alongside the unlock code and other details.

The support team from Unlock Ninja will also get in touch with you instantaneously.
There are several upsides to having an unlock phone. Let us walk you through some of the upsides of having one-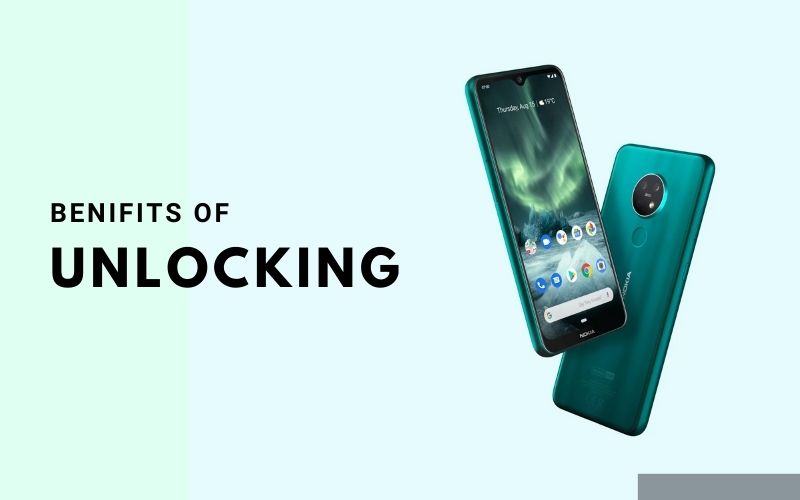 At first sight, unlocked phones might seem to be more expensive, given the fact that you are required to pay the full retail price of the mobile handset form the very beginning. However, a Network Unlock

to be more budget-friendly and a one-time investment in the long-run. In addition, unlock phones do not come with the baggage of subscriber contracts that come committed to a singular network carrier. For starters, they do not come with long-term subscriber contracts that are exclusively committed to a singular service provider. You will enjoy the flexibility to switch between network providers of your choice at any time and without having to wait for the contract to reach expiration. And if you are running on a strict budget, you have the freedom to insert an inexpensive sim card whenever you want and have the need to do so.

Unlock phones

also slash the weight of expensive roaming charges. This is especially beneficial if you are akin to travelling abroad on a regular basis. When you travel abroad, your phone bill can come to a staggering amount, thanks to the add-on fee that is implied while you are at your destination. Using an

unlock phone

safely eliminates the possibilities of extra charges such as SMS and roaming services. Once you have unlocked phone in your hand, you have the freedom to buy a temporary SIM card from the place you are at, bringing down your bill.

Unlock phones can also be sold at a higher price tag than their locked counterparts, almost with a margin of 30%. If you plan to resell your old unlock phone, chances are, you will get a much better resale value if your phone is unlocked. It also efficiently attracts more buyers.

We have cited enough reasons to get yourself an unlock phone or at least unlock the ones you already own. As mentioned earlier, you can get your phones unlocked following simple steps on the Unlock Ninja website.
Unlock Ninja provides you to options also to unlock Samsung phones, unlock ZTE phones, unlock Blackberry, unlock Sony and many other brands.
Top brands we unlock:
Related Post: