Change is the essence of life. Change is required everywhere with time. Change in technology with future indicates technological advancement which is not only a luxury but a necessity of time. To compete with the technological advancement in the mobile world, every year new smartphones are launched incorporating the latest features to make our lives more techno-savvy. Similar to every year this year also we have a long list of top upcoming smartphones which will be launched by various makes all over the world. Some of the top upcoming smartphones are listed below:
Samsung Galaxy Fold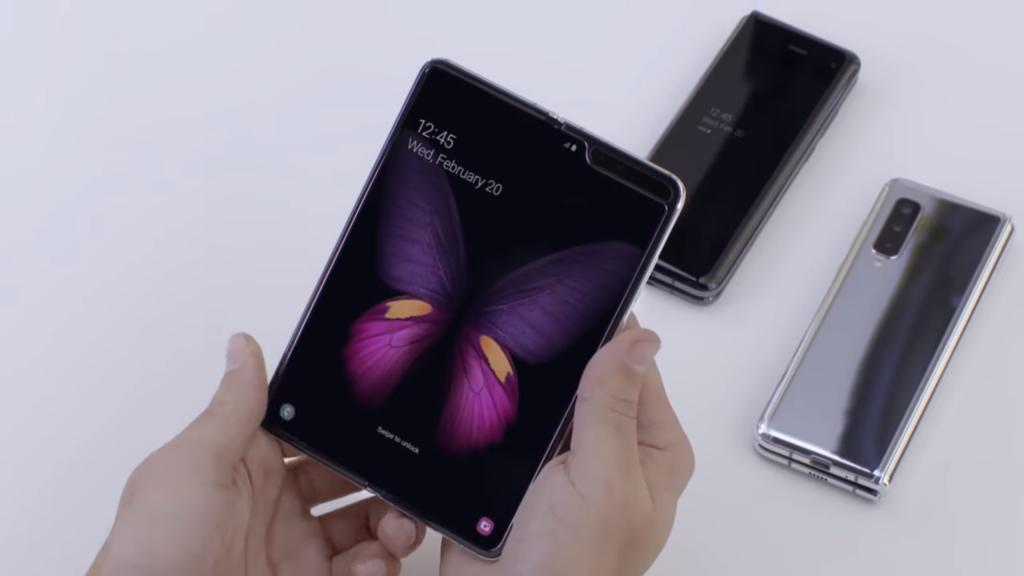 The first in the list of top upcoming smartphones is Samsung Galaxy Fold. It is an expected wonderful folding phone with a screen size of 4.6 display outside, turning to 7.3 display when the fold is opened to inside. The phone is long waited for its unique folding option making it a substitute of a tablet in the size of a smartphone facilitating ease to carry it along with serving latest features. The phone gives a platform to multi-task by letting three apps open at a time. Furthermore, you can continue work from outside to inside while switching between the folds. Hoping for the availability of the device after March' 2019, the device may range nearly $1980. The valuable possession can be bagged at contract prices with a default carrier, the phone details will be clearer at the time of launch.
Samsung Galaxy S10 and S10+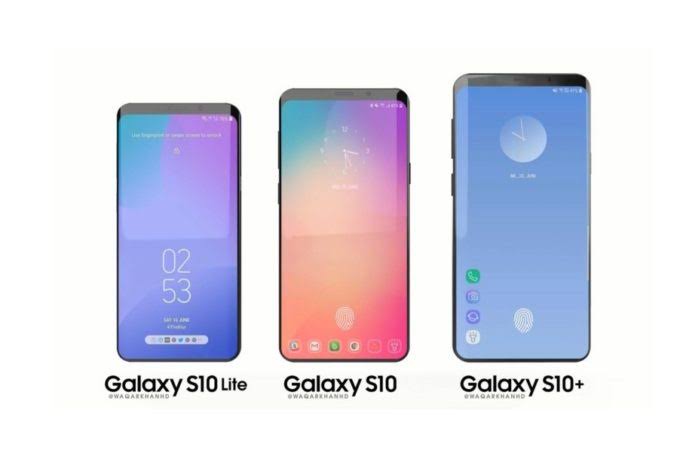 These are other top upcoming smartphones by Samsung. The manufacturer aims to match iPhone features and thus consistently strives to give better models every year. Succeeding in its efforts, the company is launching a few models this year. Among early launches of Samsung in the year 2019 are Samsung Galaxy S10 and Samsung Galaxy S10+. Samsung Galaxy S10+ include triple rear camera giving a wider angle to pictures, a more secure fingerprint scanner and much more in store. The Galaxy S10+ ceramic edition has 12 GB RAM and 1TB storage meeting demand of high-end and high-utility phones. Samsung Galaxy S10 has 1.9GHz Octa-core processor, 8GB RAM, 128 GB internal storage (expandable up to 512GB using a micro SD card). The 3400mAh powered battery, 3G/4G/GPS/Bluetooth/NFC/Wi-Fi connectivity, 6.10-inch touchscreen display, and 12MP/12MP Primary and secondary camera at rear and 10 MP front camera for selfies are other appreciable features of the valuable possession. The Dual SIM phone accepts Nano-SIM cards.
Huawei P30 & P30 Pro: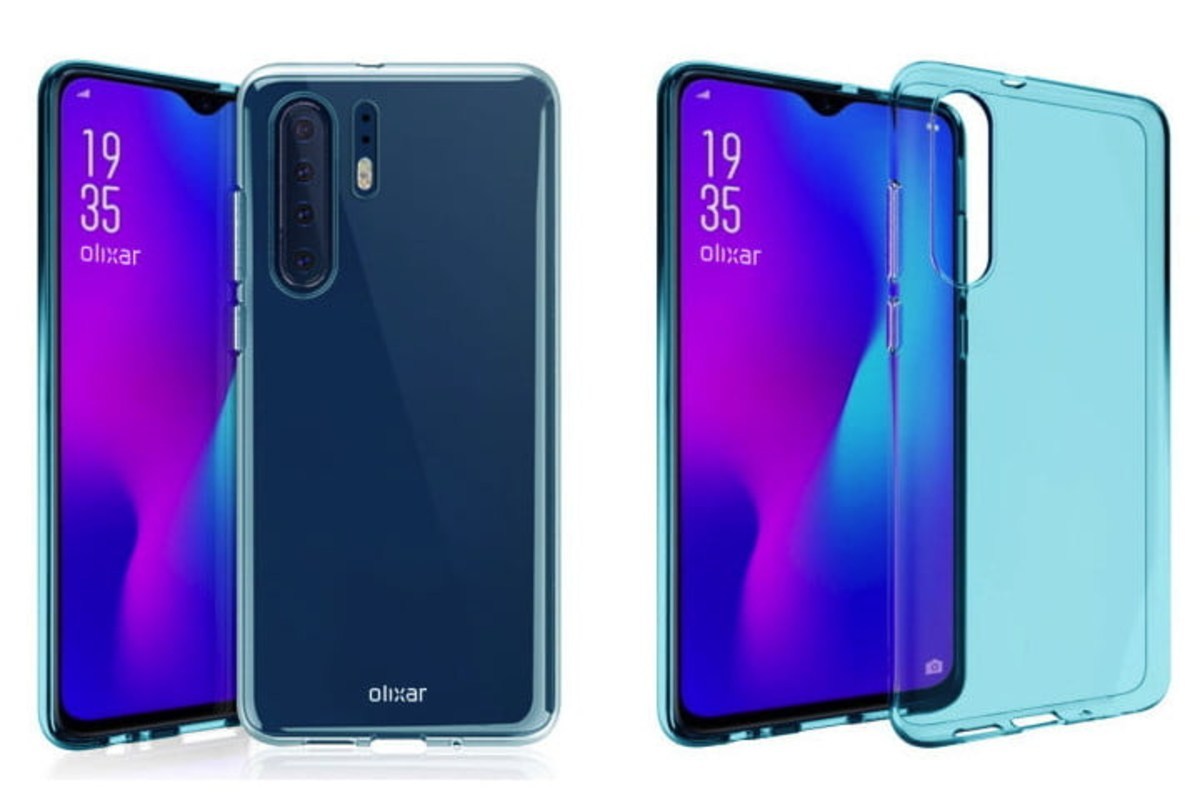 Next, in the list of top upcoming smartphones are Huawei P30 and P30 pro. Like other Huawei phones, Huawei P30 and P30 Pro are expected to have flagship features by the Chinese phone maker. The triple camera on the rear and a super performing camera in the front, with 7nm Kirin 980 processor are going to make a mark in the smartphone industry in the given range.
Google Pixel 3 Lite & Pixel 3 Lite XL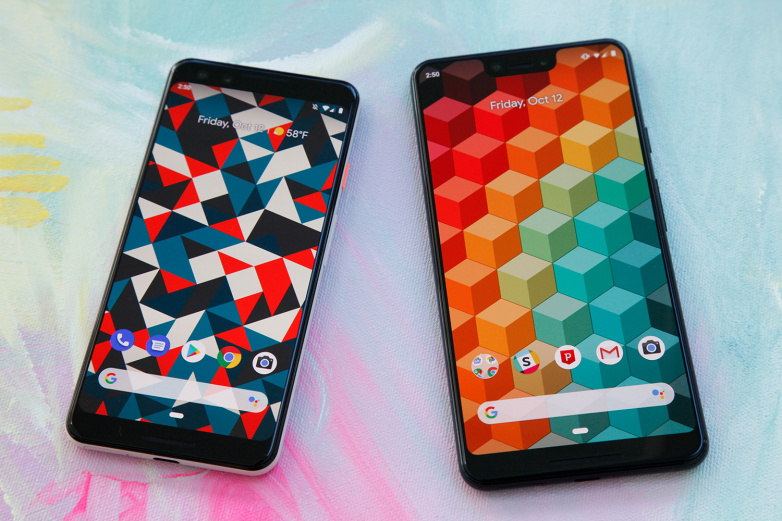 The Lite version of Pixel 3, which is one of the expected top upcoming smartphones of 2019, is supposed to have Qualcomm Snapdragon 670 or 710 processor, the fastest one to give the phone a good speed in combination with better network connectivity. The camera also matches the flagship devices of the range with 12.3 MP rear camera and 8MP selfie camera. 5.56-inch display, rear-mounted fingerprint sensor, Octa-core CPU, 32 GB internal memory and 4 GB RAM are other added features. The Android 9.0 Pie phone is expected to be available with Verizon at an affordable price.
LG G8 ThinQ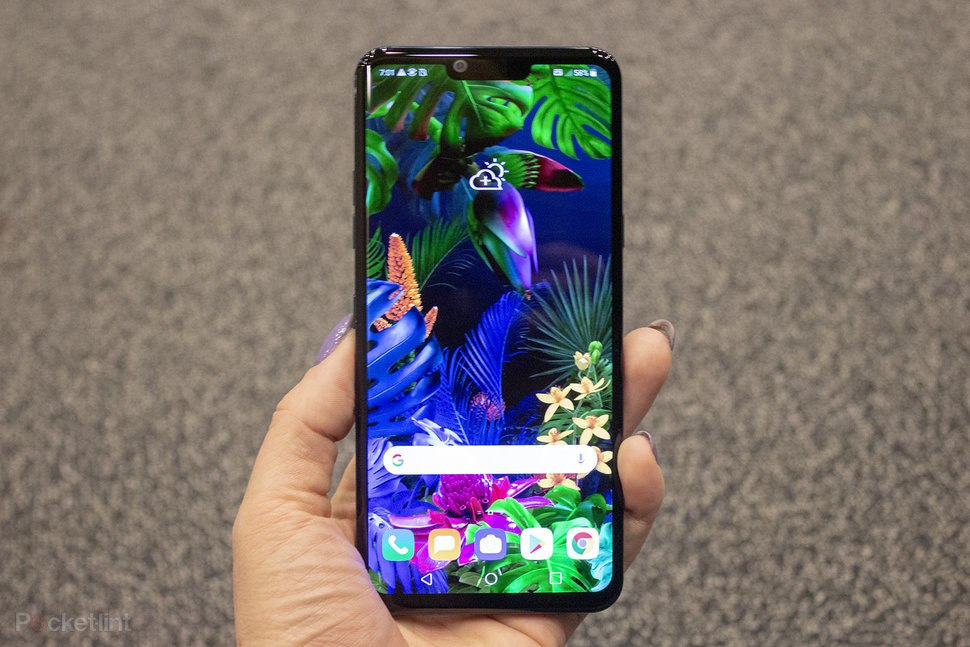 Chasing the race, LG has LG G8 ThinQ as one of the top upcoming smartphones of the year 2019. The phone includes features like sound on display and a time of flight camera. LG V50 ThinQ and LG folding phone are also other expected top upcoming smartphones expected to release in the year 2019. The LG V50 is hoping to have a 5G network (with sprint in the US).
Nokia 9 PureView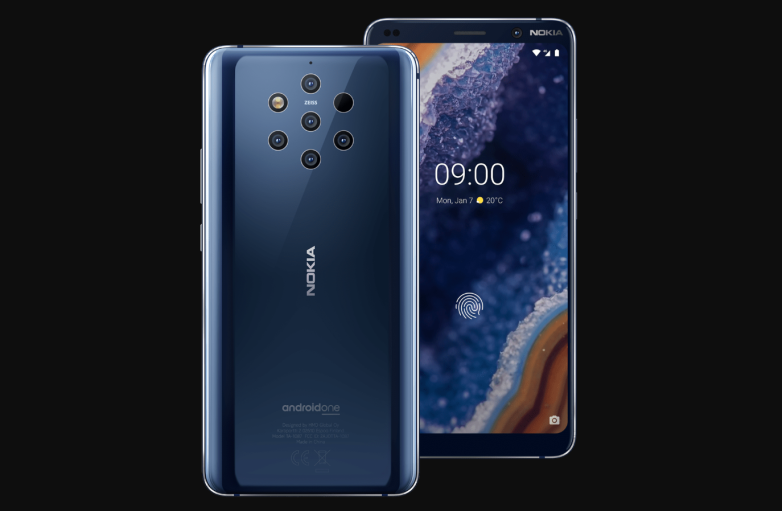 The word of mouth since 2017 is finally expected to launch in 2019 as one popular model in the list of top upcoming smartphones of the year. The upcoming smartphone may launch with a display of 5.99-inch and a Zeiss Camera uniquely with 5 lenses on the rear. The phone may use older Snapdragon 845.
Sony Xperia XZ 4 and Xperia 10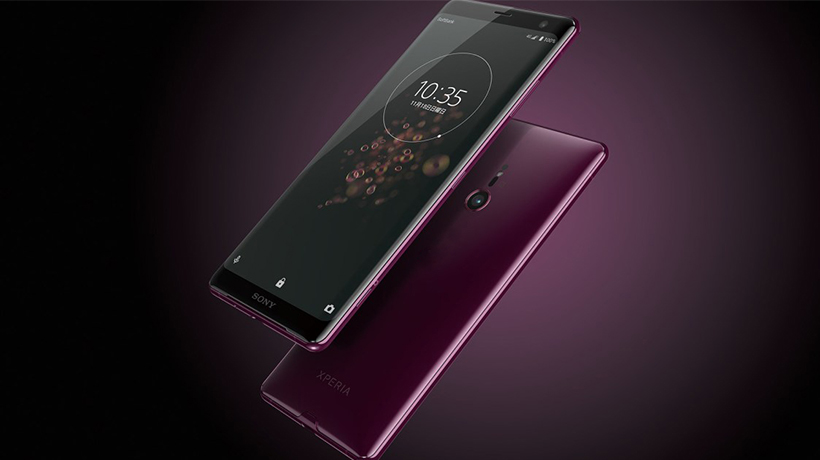 In its next top upcoming smartphones of 2019, Sony may move to a triple camera system facilitating low light shooting, wider zooming, and wider picture angle. Furthermore, Snapdragon 855 processor can be an add on to flagship features in its latest model Xperia XZ4 (which may be termed differently after the launch). The Sony Xperia XZ3 has slimmer edges, curved rear and reduced bezels around the display in comparison with Omni Balance Design of previous models of the series. Though nothing is officially announced but from leaked sources, the device is expected to have a power button on the side with an integrated fingerprint scanner, single camera, 5-inch display etc. Sony Xperia 10 with lower specifications is also expected down the line.
Apple iPhone XI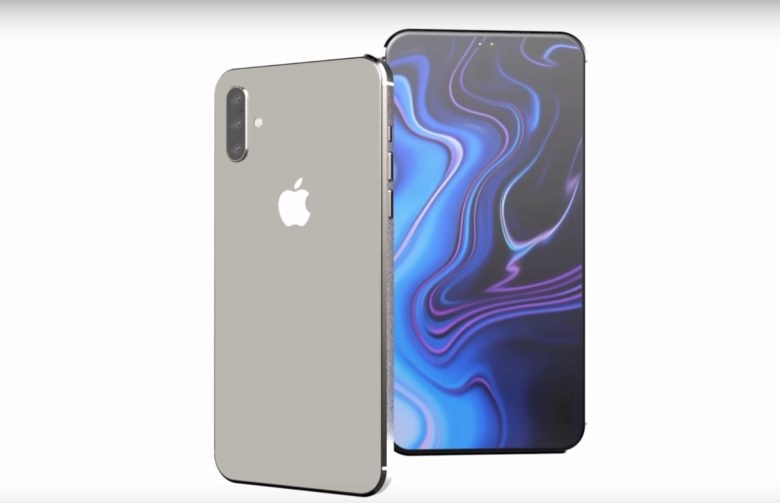 Apple cannot lag behind in any way when it comes to top upcoming smartphones in any year. Though the names are uncertain, as Apple may not call its next launch iPhone, we are expecting two sizes from Apple in the year 2019. There might not be many changes in the design but undoubtedly the new launch of Apple will be an improved version of previous models even though they may not support 5G in 2019.
One Plus 5G Phone and One Plus 7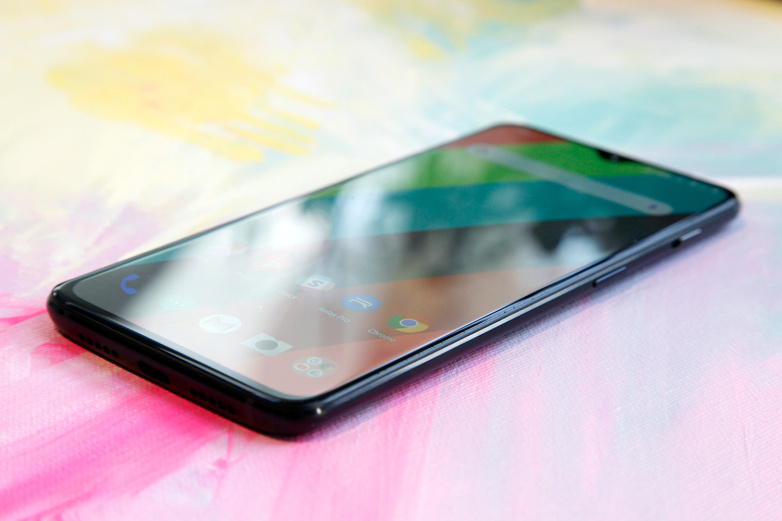 The first 5G phone running on EE offered by OnePlus is another smartphone in the list of top upcoming smartphones of the year 2019 besides One Plus 7 (another upcoming smartphone of 2019).  The first company to announce a 5G phone must be undoubtedly offering some special features for the users.
Samsung Galaxy Note 10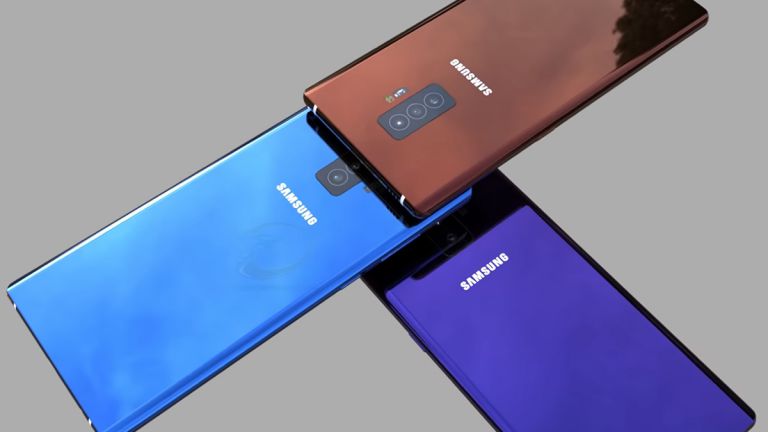 Another smartphone by Samsung in the list of top upcoming smartphones is expected to launch in the mid of the third quarter of the year with increased screen size. The phone will hopefully be a launch of its kind. A combination of design (including glass and metal) and performance will have everything the users expect in the range. 6.66-inch display, built-in S-Pen, seamless fingerprint sensor beneath the screen and many other improvised features are expected in Galaxy Note 10.
---
From the Author of UnlockNinja:
Unlock Smartphones in Easy Way to use any Network
With so many top upcoming smartphones it is hard to resist the temptation to buy one of these models. Sometimes your pocket stops you to follow your heart. In those cases, people buy top upcoming smartphones or existing smartphones contracted with a network provider at reasonable pricing. If you are an owner of a smartphone locked to a network because you bought the phone at a lucrative deal contracted with the carrier or looking forward to buying such a locked smartphone out of top upcoming smartphones, then you can buy without any doubts as you do not have to stay locked to that carrier for lifetime. After the termination of the contract period you can unlock existing or any of the top upcoming smartphones in an easy way to use any network. You will need only phone network of any existing or upcoming smartphone. Seeking a phone unlock code is also an easy task especially when you take the help of a third party. The exact procedure to unlock existing or top upcoming smartphones locked to a carrier is as follows:
        

Hire a phone to unlock code service provider online.

        

On the website of the phone unlock code provider, fill in your phone details (on their online form) like model number, current carrier and country details, IMEI number of the phone to be unlocked, your email id etc. With the help of these details, the phone unlock code provider will generate an authentic phone network unlock code which is unique to your device so that you can unlock your phone using the phone network unlock code in your device.

        

After entering all the information asked by the phone unlock code provider, pay their charges which they charge to offer you the unique and authentic phone network unlock code at your doorstep.

        

On receiving the payment, the phone unlock code provider will begin the process to generate the phone network unlock code for your device from a reliable source and will then email it to you (on the email id you shared) along with the way explaining how and when to enter it in your device. (The phone network unlock code is entered in the phone as soon as the phone is turned on after replacing the default SIM card with the SIM card of the new carrier.)

        

On entering the phone network unlock code, the device shall unlock forever and should be able to run smoothly with the new SIM card.

        

While unlocking your smartphone by the above-mentioned way it is necessary to keep in mind that the phone unlock code provider whom you are choosing should be genuine not only to keep your information secure but also to give you desired results in the least time.