Unlock sprint Phone

with 100% money back guarantee.

Important - Select the Model your Unlock Sprint is Locked to.
Important - Select the Model your Unlock Sprint is Locked to.

More than 50,000 satisfied customers
How to Unlock Sprint Phone
Sprint phones have been in the limelight for quite some time now, and some satisfied customers would praise the phone,
Would they do it if the phone is locked and gives them a lot of problems, one of which includes being able to make calls from only one SIM card? It happens with a locked Sprint phone. But, an unlocked Sprint phone, on the other hand, gives you a lot more and ensures you remain a satisfied customer.
Benefits of Unlocking Your Sprint Phone
The benefits of opening your Sprint phone are many. But basically, they include the following:
Being able to use an SIM card from any network is the first and the most fundamental benefit of unlocking your Sprint phone. It goes a long way in saving on roaming charges while you make calls, messages or use data. You can finally choose a network that serves you best as per your needs.
In case you plan on selling your unlocked Sprint phone, you shall have a variety of buyers to choose from and make an excellent deal.
Unlock Codes for Sprint Phone
Unlocking your Sprint phone is pretty neat when you use the code method. It is fast, simple, and quite reliable. When you go to service providers like unlockninja.com, they shall take the IMEI number of your Sprint phone, the model number, the network it locked to and the country where the phone was purchased. After that, they shall generate a code to unlock your Sprint phone.
Once the code entered, you succeed in opening your Sprint phone. Your data is safe, and the terms of your warranty are not affected by this process. It comes with a money back guarantee that makes sure your money is safe too.
Delivery
Our primary goal is to provide our customers with the best service we can. After receiving your order, we strive our best to review it within 24 hours depending on the current amount of orders we have. Once the unlocking process starts, we are no longer able to speed up or cancel/refund your order. We are waiting for the result that we will deliver to you.
We work with mobile carriers from all over the world and wait for their response on each unlocking request we get. In most cases, the process is completed successfully within the average delivery time we suggest. However, some factors do not depend on us. Sometimes, the carrier's server doesn't respond, We are not able to complete the order or, hardly ever, our server gets a cyber attack that slows down everything for a particular amount of time. Also, mobile networks like to change the unlocking policy that can affect the unlocking process and have to resubmit it.
If you do not receive unlock code in time, please, feel free to contact us. Our support team will do their best to help you. You are also advised to read the User Agreement where the terms of the delivery time are described in details before you accept it.
Terms & Conditions
We create life, free of troubles by helping you crack the unlock code of your cellphone irrespective of the network provider as well as the location of your sim card it subscribed. We guide you throughout the complete process of unlocking the network codes imposed on your device. We also have an excellent support team that is ready to guide you with all your troubleshooting concerns. Please read the following terms and conditions well, before opting for our service.
The information, files, graphics, text, software, communication published on this site as well as all the services provided is subject to the terms and conditions of specified here. You are supposed to check them periodically and abide by them, before availing any service from us. We also reserve the right to modify the terms and conditions anytime, and we expect your actions to respect the current version of them. If any breach of the conditions happens, your right to use this site gets terminated by default.
Customers should give correct information regarding the details of their mobile handsets, as a model, network provider in which the unlocking done, country code, IMEI number, etc.
You should not attempt to unlock the device by yourself or use any alternative method to open it other than the unlocking code provided by us.
You should use only the network provided unlock codes, which specially made for this purpose. You are requested not to use pattern blocks, PIN/PUK codes, security codes, etc., as they do not serve your purpose.
The network provider should not prevent the mobile phone in the event of stolen, lost or misplaced devices.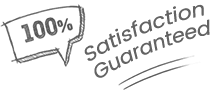 We're so sure that we'll exceed your expectations with our service that it is 100% guaranteed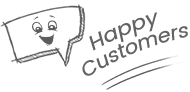 We have successfully unlocked 96,500 phones since 2009. That's a lot of phones!
All sprint models we unlock